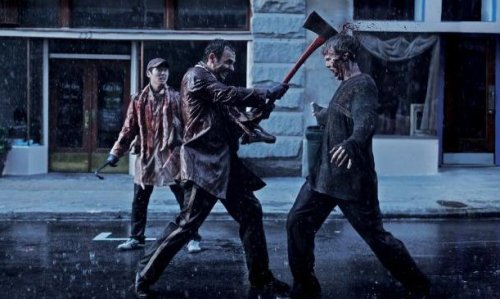 The season finale of The Walking Dead was able to pull in the highest ratings for the series through its six episode run. "TS-19" drew six million viewers, four million of which fell into the all-important 18-49 demo making for a stunning 3.0 rating. Re-airings immediately after would tack on two million more viewers to the total.
The Walking Dead was already established as the most watched show in cable history, giving AMC a huge hit to go along with their well regarded but low rated stable of original series. A second season with a full 13 episode order has been greenlit and is expected to begin airing next October though an official plan has yet to be laid out.
The nearly year long wait is going to be tough! In the meantime the DVD/Blu-ray of the first season is set to release on March 8th.