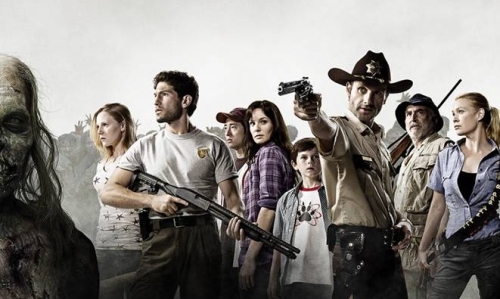 The AMC original series The Walking Dead has already established itself as the biggest show in network cable history. Unlike most shows that start strong and have a drop-off from week to week, The Walking Dead has been consistent and even shown growth in total viewers.
Last night's airing of the fifth episode brought in 5.6 million viewers and a 2.8 rating in the critical 18-49 demo. Those numbers top what was turned in by the premiere on Halloween.
The sixth and final episode of the season is next week. The finale will be expected to break the records set so far during the series' run. Word of mouth has been a really strong driver in its success and it turns out that the short season may actually make it seem accessible to those who are coming in late.