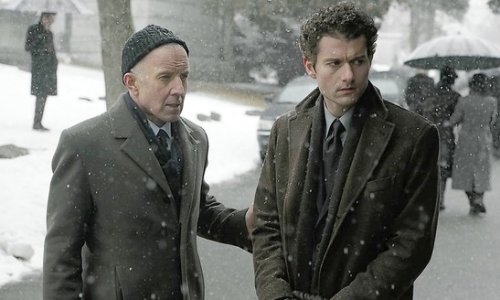 AMC has announced they will not be renewing Rubicon, their conspiracy-based original series that recently completed its first season. This comes as little surprise as Rubicon was never able to grow its audience and ratings wise went virtually unwatched.
Rubicon was very slow and extremely methodical while carrying a few great characters and a very ominous tone which was refreshing. The final few episodes of the season were excellent, though the finale left a little something to be desired. It was the first half of the season that moved at a snails pace that made it tough to stick through and probably sealed its fate.
AMC houses some critical darlings that have low ratings such as Breaking Bad and Mad Men. Ironically though it may have been The Walking Dead that gave the network the most reason to cut its losses. AMC now realizes they have the potential to pull in much higher ratings with the right shows while still being known for quality.