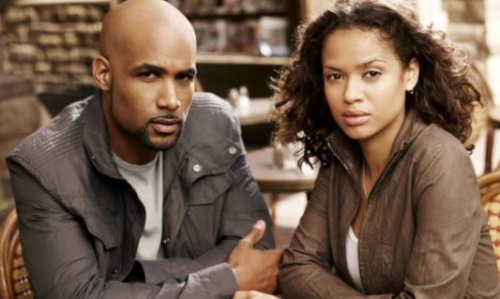 NBC has announced that they have canceled JJ Abrams' Undercovers. The last scheduled episode will air on December 1st however three more episodes were produced and may be burned off somewhere down the line.
The cancellation news does not come as a surprise. The show received mediocre reviews, did not debut strong in the ratings, and fell every week since. Its most recent episode drew just a 1.3 in the 18-49 demo which is a terrible number for a new episode of an original series on network TV.
Undercovers is the second new NBC series to have been canceled. Outlaw was taken off the air after just a few episodes. Other freshman series killed off this season  include Lone Star (Fox) and My Generation (ABC).