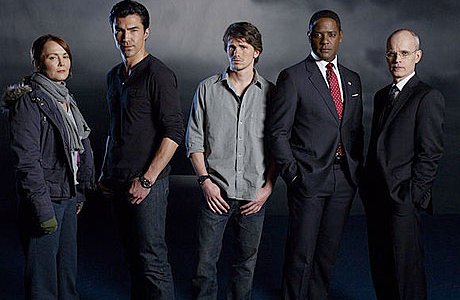 Today NBC announced they have given back nine orders to The Event, Outsourced, and Law & Order: Los Angeles. Chase and Undercovers are rumored to be getting similar pick-ups as well.
None of NBC's new shows this season are performing particularly well. Chase and Undercovers are at risk of cancellation so this news comes as somewhat of a surprise. The other three are doing well enough by the network's standards but they were unable to produce the breakout hit that they were looking for.
Some good news as well in that Chuck is said to be close to getting a back nine pick-up of its own. The show has produced steady but unspectacular ratings for NBC through its four plus seasons. Its devoted fan base has provided some stability for the network in its time slot which has been good enough to keep it around.