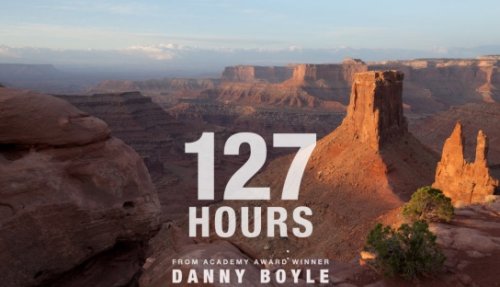 Fox Searchlight has released a new and extended trailer for 127 Hours. The movie tells the remarkable true story of mountain climber Aron Ralston who was forced to amputate his own arm after being trapped by a boulder for five days. James Franco plays Ralston while Kate Mara, Amber Tamblyn, and Lizzy Caplan also play roles in the film.
127 HOURS is the true story of mountain climber Aron Ralston's remarkable adventure to save himself after a fallen boulder crashes on his arm and traps him in an isolated canyon in Utah. Over the next five days Ralston examines his life and survives the elements to finally discover he has the courage and the wherewithal to extricate himself by any means necessary, scale a 65 foot wall and hike over eight miles before he is finally rescued.
The movie is directed by Danny Boyle (28 Days Later, Slumdog Millionaire) who also worked on adapting the screenplay from Ralston's book. Interestingly there is said to be about an hour or so that goes by without any dialogue. It carries with it building awards season buzz coming out of being screened at the Telluride Film Festival. 127 Hours is slated to release on November 5th.