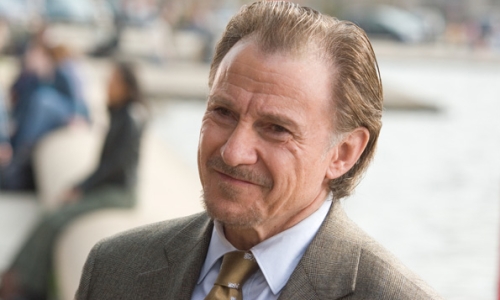 The hunt is on for the person who will take over as Branch Manager on The Office once Steve Carell leaves after the upcoming season, with that process expected to be a season long story arc. While there have been some names mentioned, as well as the potential of a promotion from within, the first substantial possibility has been spilled by Paul Lieberstein who plays Toby on the show but also is one of the main writers, produces, and occasionally directs episodes.
Harvey Keitel is probably the only guy who can do it, and he's doing TV now … That's what a very smart/eager man once called a 'win-win-win.' I haven't started any talks with his people, but Harvey would do a great job — a very different energy. And we don't want to bring in another Michael, having someone play a very similar character because we have such a high regard for Steve.
This would definitely be a pretty big departure but I agree that they can't just go with a similar character that Carell played. The show has gotten somewhat stale and fans are beginning to grow restless especially after last season. Keitel is not someone you'd immediately think could play a central role in a comedy, but maybe that is why he'd make for such a good fit in their eyes.