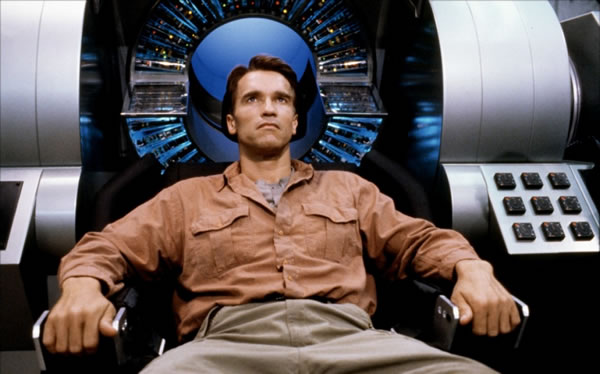 Variety is reporting that Len Wiseman is in talks to direct the reboot to the 1990 sci-fi flick Total Recall. Wiseman is best known for directing Wiseman Live Free or Die Hard and the "Underworld" movies.
Len Wiseman is in final talks to direct "Total Recall" for Columbia Pictures.

Neil H. Moritz will produce through his Original Films banner.

Based on the Philip K. Dick story "We Can Remember It For You Wholesale," the sci-fi actioner was first made into a feature in 1990 starring Arnold Schwarzenegger. Columbia's feature reboot will be a "new, contemporized" adaptation of the story.

Kurt Wimmer is penning the screenplay.
I'm torn on the idea of a reboot for such a good movie. I think the movie was well ahead of time and utilized quite a bit of special effects that we'd never seen in films previously. Also, the film might not have the same cache without someone like Schwarzenegger as the main guy. There aren't any other details released about the film at this time. Hopefully we hear something on casting soon.