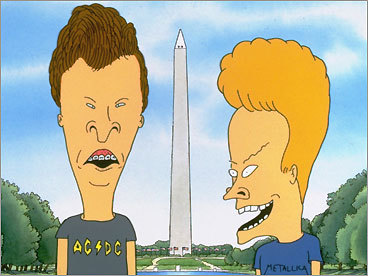 Fans of Beavis & Butt-Head rejoice! REVIEWnivers.com is reporting that Beavis & Butt-Head creator Mike Judge is working on 30 new episodes.
The source conceded that plans for actual broadcast are not yet cemented, or even a given, but confirmed that the King of the Hill/Office Space/Idiocracy maestro is definitely in the midst of writing new B and B material with the hopes of a full-throttle return.
According to the report, the show will keep the same format as the original. Nothing is set in stone on any of this. There was also no mention of whether the show would air on MTV again. I can't remember the last time I even watched MTV programming. That might change should this show make it's return. Hopefully we hear something from Mike Judge soon.