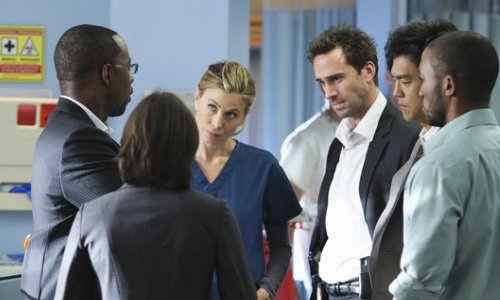 FlashForward and V debuted with the expectations of being the successors to Lost. One has already been canceled and the other was lucky to get a second season. FlashForward has been axed while V will return for 13 more episodes.
FlashForward had a terrific premise and debuted to big ratings but then consistently fell from week to week. Production was delayed at one point and the return after the holidays was pushed back months, the series lost multiple showrunners along the way, and throughout fans of the show were frustrated by lack of progression and uncompelling characters.
ABC has struggled mightily with dramas this season. The latest, Happy Town, has been yanked from the schedule after just three episodes and will finish out its string over the summer. Also canceled by ABC are Scrubs, Romantically Challenged, and Better Off Ted.