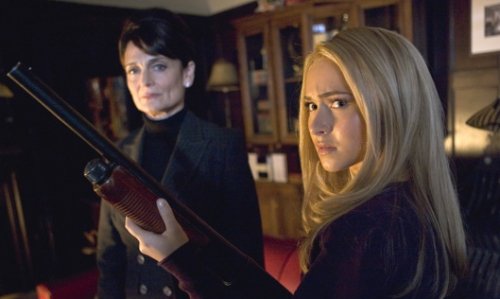 The network "upfronts" are just a few days away…that is where each announces their slate of shows for next season. Here are a few of the latest rumors on shows that may or may not be coming back.
Chuck: NBC may be picking up a fourth season for a standard 13 episodes with an option for a back nine. Chuck's ratings have not been great but they have been steady and the show carries a passionate fan base. Given the situation at NBC that made the show good enough to consider for renewal. Chuck presents much less risk than yet another pilot since the network will already be counting on a bunch of them to fill their schedule.
Heroes: Even as ratings tanked (the season four finale was the lowest ever) some thought NBC would hang onto it. The network owns the show meaning they could make money off DVD and syndication even if it wasn't doing well with its original airings. Despite that it looks like it will be a goner. There may be considerations given to a short run or a movie to close up the series.
Lie to Me/Human Target: The chances of them coming back appeared bleak with many analysts believing at best it would be a one or the other proposition for Fox. However it now appears both will be coming back for 13 episodes. It would be a third season for Lie to Me and a second for Human Target.