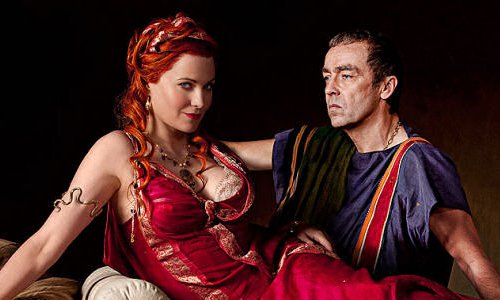 Starz has announced that a six episode prequel to Spartacus: Blood and Sand has begun production. The first season of Spartacus was a great performer for Starz topping the 18-49 demo for all cable networks with its original ratings on Friday nights while also playing really well with on-demand viewings. No mention was made of when the prequel will begin airing.
Production on the second season of Spartacus was delayed to allow for star Andy Whitfield to receive treatment after being diagnosed with Non-Hodgkin Lymphoma. It is now expected to start filming in the fall and begin airing next summer. Whitfield is expected to appear briefly in the prequel.
Lucy Lawless and John Hannah take center stage in this story of the rise of the House of Batiatus and its champions before Spartacus arrives as a captured Thracian slave. With the title still to be determined, the prequel will begin production this summer in New Zealand, and is slated to air on Starz in January 2011.
Spartacus was a show I almost gave up on after the first couple episodes. Thankfully I did not. It turned into the most purely entertaining show on TV. From all the reactions I followed and talking to others who watched the series everyone has been in agreement on that. Batiatus was such a great character in the first season so I'm really looking forward to see his backstory.