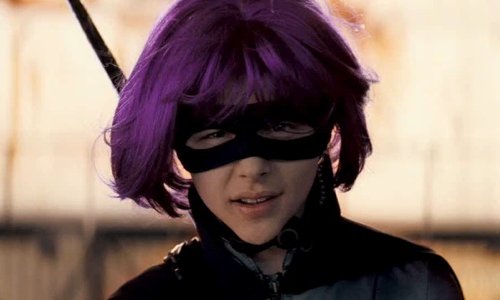 I've made no secret of my love for Kick-Ass but its performance at the box office has been somewhat disappointing. It didn't turn out to be a huge hit that some, including Lionsgate, had been hoping for. That being said it is already profitable and cruising to a respectable take. It cost just $30 million to make and has pulled in a worldwide total that is currently at $73 million. Its prospects on DVD are also encouraging.
CLINT is a new magazine being spearheaded by Mark Millar who created the Kick-Ass comic. In the press release to announce the magazine the following statement appeared:
Millar is also launching his sequel to the hit Kick-Ass movie in the first issue of the comic. "Kick-Ass 2: Balls To The Wall" has been scheduled for production in 2011 for a 2012 cinema release.
According to a tweet from Christopher Mintz-Plasse, who played Red Mist in Kick-Ass, nothing has been officially set for a sequel yet however hopes remain high. There is just a slim window of opportunity to use Chloe Moretz (Hit Girl) before she gets too old for the part so a decision to move forward would likely need to be made sooner rather than later.