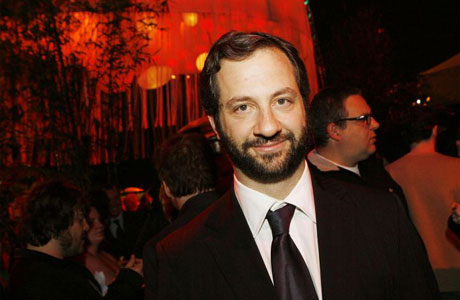 MTV caught up with Judd Apatow to talk about Paramount's decision not to move forward on an 'Anchorman' sequel. During the interview Apatow mentions that he is currently working on a new project with Paul Rudd.
"I'm producing a movie that Paul Rudd's in that's shooting in the fall which David Wain wrote with Ken Marino, and they're going to announce that soon," he said. That's all Apatow would reveal. "We talk now," he said.
Rudd will once again team up with Role Models writers Ken Marino and David Wain, who are working on a script. The names associated with the project are intriguing. This could end up being a pretty good comedy. No release date was mentioned but shooting is expected to begin this fall.