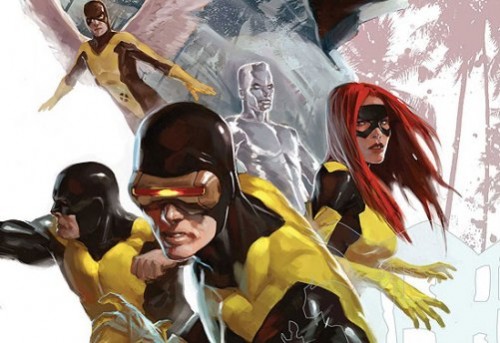 Deadline.com is reporting that Kick-Ass director Matthew Vaughn is in talks with 20 Century Fox to direct X-Men: First Class. It had been rumored last week that Vaughn was in negotiations with the studio, but coincidentally those rumors were quickly dismissed by Deadline themselves. Now it seems things have changed again:
Things are back on with Matthew Vaughn and 20th Century Fox on X-Men: First Class. A deal is being negotiated right now. That's where I told you this was headed last week, until both sides confirmed that the deal hit the rocks last Thursday. Fox, having gone far down the road with the Kick-Ass director on X-Men: Last Stand, had put together a killer list of alternative directors for the job. Several were interviewed, but then others were cancelled after Vaughn came back into the picture this morning. Now, I hear the studio is working with his WME reps to close the deal. Great choice, I say.
Vaughn seems to be a popular choice after the success of Kick-Ass. Cinematical.com reported a list of directors who were also considered. The list included Louis Leterrier, Jonathan Mostow, Daniel Espinosa, and Rupert Sanders. The studio is shooting for a 2011 release.