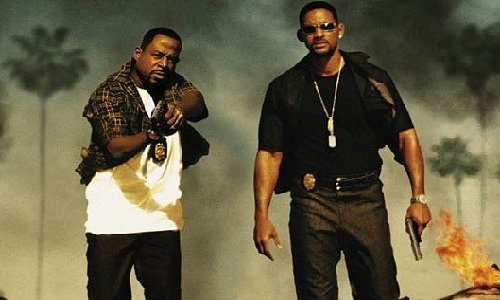 In an interview with MTV, Martin Lawrence discussed the chances of Bad Boys III and that both Will Smith and Michael Bay are interested in the project. Until now it was believed that the cost of signing both Smith and Bay could be prohibitive to another Bad Boys sequel though a script has been in the works in hopes that things would come together. Lawrence believes that both Smith and Bay are board, at least for the idea of doing it.
"It's real realistic," the comedian revealed to MTV News recently, addressing rumors that he'll re-team with Bay and the former Fresh Prince once again. "We've talked about 'Bad Boys 3.' "…"Any time you can get Big Willie to come out and talk about doing a third installment of a hot movie like 'Bad Boys,' you have to take notice," Lawrence explained. "I met with Michael Bay, and he said he's onboard too — so it's real."…"We're just waiting on Jerry Bruckheimer to let us know when it's really real."
Bad Boys and Bad Boys II are up there with my favorite action films in terms of pure entertainment value and the chemistry between Smith and Lawrence really put them over the top. I would be very excited to hear that a third was going into development so hopefully the details, with money still possibly the stumbling block, will get ironed out. This would still be a few years out though as Smith has already committed to a few other projects including Men in Black 3D (announced earlier today).