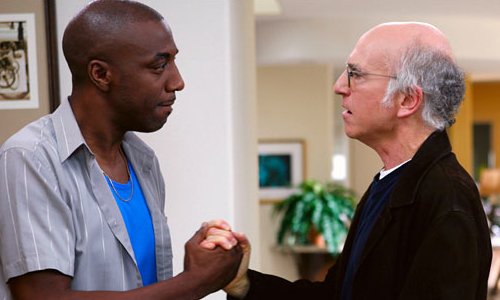 HBO has renewed Curb Your Enthusiasm for another year. Season 8 of the series will debut sometime in 2011 for the standard 10 episodes. Curb is already the longest running series in HBO history having delivered 70 episodes to date. Season 7 was well regarded by critics and fans with one of the main storylines serving to reunite the Seinfeld crew.
There was no question that HBO would approve of another season when the time came to make a decision, it has just been a matter of whether creator and star Larry David chose to continue it. Every season has concluded in a manner that could serve as the series finale just in case David were to decide he didn't have the creative storylines to merit more episodes.
We already know that David has hinted at the ownership of his Toyota Prius as a potential storyline for the upcoming season (timely and relevant given Toyota's well publicized issues) and that fan-favorite Leon (JB Smoove) will be returning.