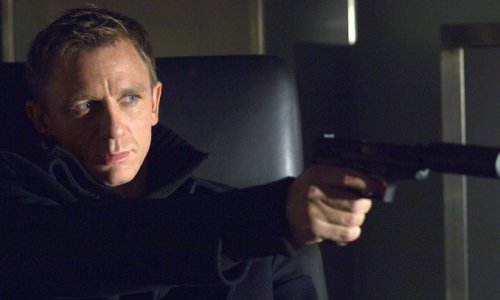 The next James Bond movie has been put on the shelf while the future of MGM is decided. The studio declared bankruptcy last year and has been enveloped in talks to be purchased for some time now. Bond 23 had previously been slated to being filming sometime this year and release in late 2011 or in 2012 but now it appears we may be looking well beyond then for when the next in the franchise will arrive.
Due to the continuing uncertainty surrounding the future of MGM and the failure to close a sale of the studio, we have suspended development on BOND 23 indefinitely. We do not know when development will resume and do not have a date for the release of BOND 23.
This development also could bring into question whether director Sam Mendes will stick around or move on to a different project and even star Daniel Craig's contract could be brought into question if there is no guarantee that production will begin in the near future.
This does not mean the end of the Bond franchise, certainly it is the biggest property that MGM has and would be one of the main reasons the studio would be acquired. It is presumed that once a sale of MGM is completed, Bond would then go back on the production fast track.