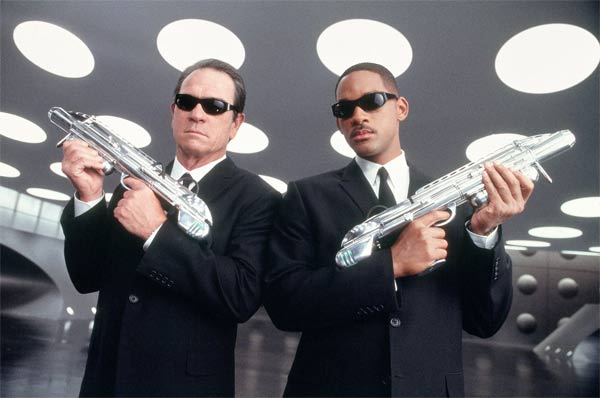 Late last year was the first time we had heard any real details concerning the third 'Men In Black' film. At this point all we really know is Tropic Thunder writer Etan Cohen will handle the script for the sci-fi comedy. Variety is reporting that Will Smith is still undecided and is torn between Sony's Men in Black III and 20th Century Fox's fantasy-adventure The City That Sailed.
Will Smith is pondering which ship he'll captain next.

It's down to two choices: Sony's "Men in Black III" or 20th Century Fox's fantasy-adventure "The City That Sailed."

Each project has particular appeal for the actor.
We've all seen the success of the 'Men In Black' franchise. Both films combined to make $1.1 billion worldwide. To be honest, I'm not sure how well a third film would do without Will Smith, or Tommy Lee Jones for that matter. Jones still has not committed to doing a third film. I still think as long as Smith signs on, the film would be successful. Shooting is expected to start some time this year.