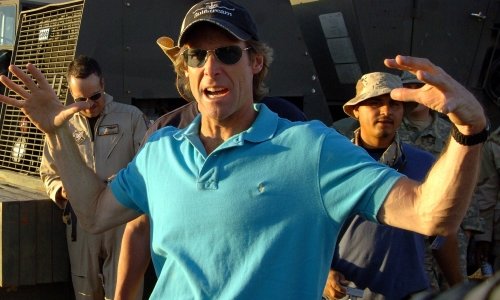 In my review of Alice in Wonderland I talk about how mediocre the 3D effects are given that it was converted after being filmed. Early reports are similar for the next in the line of 3D conversions, Clash of the Titans.  Apparently Michael Bay agrees as he has now stated, after having a test run on some Transformers footage, that the conversion process results in something that "looks like fake 3D". He is currently fighting with Paramount over whether or not Transformers 3 will be released in 3D. In all likelihood the studio will win out in that battle.
Deadline New York posted up a very interesting article on this subject yesterday, including thoughts from Bay and James Cameron who are not fans of post-production conversion.
Cameron: "Now, you've got people quickly converting movies from 2D to 3D, which is not what we did. They're expecting the same result, when in fact they will probably work against the adoption of 3D because they'll be putting out an inferior product."

Bay: "I'm used to having the A-team working on my films, and I'm going to hand it over to the D-team, have it shipped to India and hope for the best? This conversion process is always going to be inferior to shooting in real 3D. Studios might be willing to sacrifice the look and use the gimmick to make $3 more a ticket, but I'm not.  Avatar took four years. You can't just shit out a 3D movie. I'm saying, the jury is still out."
Time constraints and the weight of the 3D cameras are issues for Bay that will prevent him from filming in 3D, which is why the conversion process is being pushed on him. There is no doubt that it would mean more dollars at the box office. But the question is could the result of converted 3D actually damage the future as moviegoers react to being disappointed? Avatar raised the bar of expectations and whether audiences continue to pay for sub-par 3D remains to be seen.