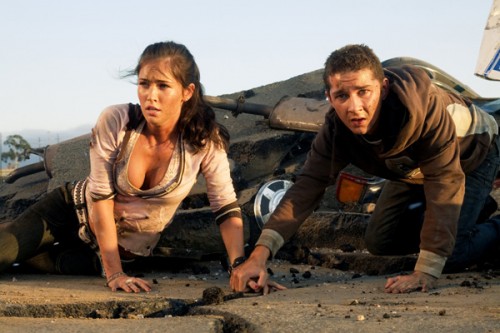 Very few details have been released concerning the upcoming 'Transformers' film, but today director Michael Bay released some casting details. We find out that John Malkovich, Frances McDormand, and Ken Jeong would be joining the cast for Transformers 3. Bay posted the following on his official website:
Hey, it's been a long time since I've posted. Just been a little busy.

Transformers 3 has been going very well. We are going to shoot in LA, Chicago, Washington DC, Florida, Texas, Africa, Moscow, and China. On the talent front, we just locked in Frances McDormand and John Malkovich. Both amazing actors I've always wanted to work with. We also just got Ken Jeong, he is the super funny actor stuck in the trunk from "Hangover" and the Doctor from "Knocked Up."

We start shooting pre-shoots in about one month.

I also was at a Ferrari charity event this week raising money for a hospital being built by Ferrari in Haiti. I announced that night the newest Autobot to join Transformers: the Ferrari 458 Italia.

I also want to thank everyone on this site that donated to the Make -A-Wish charity. We raised $20,000 which I will personally be matching. This is a great charity where they make wishes come true for kids who are very ill. We have had many Kids from Make-A-Wish visit us on our Transformers sets and this time we will be posting video of their visits on Transformers 3.

Michael Bay
I think the additions of McDormand and Malkovich are interesting. For the most part they are serious actors and this is not a serious movie. We've seen in the previous films that the government is heavily involved, maybe we'll see something there? I think the addition of Ken Jeong is a great one. Every role I've seen him in he's always made the most of. He seems to stand out even if he's on the screen for just a few scenes. Overall, the cast seems to be shaping up nicely. Perhaps this could be the best 'Transformers' yet?