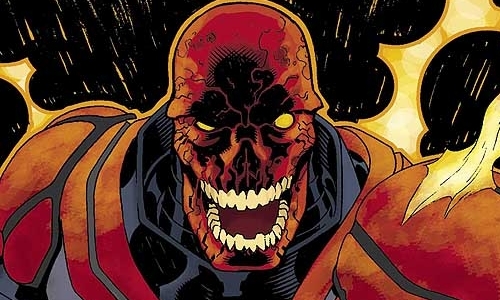 While the anticipation over who will get the lead role of Steve Rogers in Captain America continues to generate a great deal of speculation, Marvel is in final talks with an actor that will take on the role of film's villain. Hugo Weaving (Matrix and Lord of the Rings trilogies) is expected to sign on to play Red Skull.
Hitler gave Johann Schmidt a unique uniform with a grotesque red skull mask and he emerged as the Red Skull. His role was the embodiment of Nazi intimidation, while Hitler could remain the popular leader of Germany. He was spectacularly successful, wreaking havoc throughout Europe in the early stages of World War II. The propaganda effect was so great that the United States government decided to counter it by creating their own equivalent using the recipient of the lost Project Rebirth, Steve Rogers, Captain America. The two counterparts soon clashed in what would be a series of engagements throughout the war…
All of the casting was supposed to be completed by the end of February but Marvel appears to have fallen behind that self-imposed deadline. Weaving is the first concrete casting news but is a big name to snag and he seems perfect for the role. Captain America is expected to begin filming at the end of June for a planned release on July 22nd 2011.