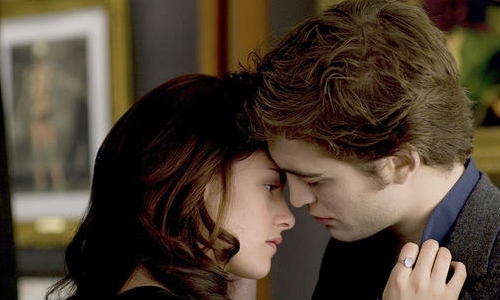 While it hasn't been confirmed word is out that the final installment of the Twilight series, Breaking Dawn, will be split into two parts as reported by Deadline Hollywood. Summit would view this as an easy way to nearly double profits. Twilight fans will be paying for two movies instead of one while the costs of production would only increase marginally. They would be able to film the whole thing at once and then it would just be paying for the distribution and marketing of the additional entry.
The other rumor is that Summit is considering filming Breaking Dawn in 3D which will probably come as a surprise to no one. However unnecessary it seems and even though adding 3D won't draw extra moviegoers who wouldn't have seen the films anyway it still makes sense why they would do it. The benefit would be getting the rabid fans to pay an additional few dollars for each ticket.
Breaking Dawn at one time seemed unlikely to ever be made. What has become a huge blockbuster franchise relies primarily on younger females. The final installment of the book, if made true to the source material, would most certainly require an R rating.