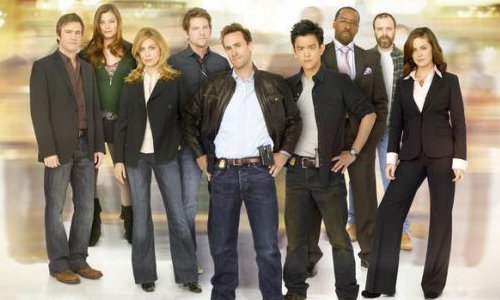 In the past few weeks concern has been raised over the status of FlashForward. Ratings have dropped to levels that brought the future of the series into question. Having ordered a full season it seemed that ABC was at least committed to letting the story play out. That confidence was intended to make viewers feel more comfortable investing in a show long-term after a few years where new series were yanked out from under them before even providing any closure. However viewers have been losing interest in the show based on the slow pace, questionable acting, lack of story progression, and lack of character development amongst some of the more common complaints.
Ausiello is reporting that production on FlashForward has been temporarily shut down. That does not mean the show has been canceled but is never a good sign. Creatively the writers may be looking for a way to address viewer complaints and boost ratings in the process. Already it has been stated that a revelation which was going to be held for late in the season has been moved up to a January episode. Promises have been made that huge amounts of info will be coming in the upcoming mid-season finale on December 3rd and in the episodes to follow.
The last episode was particularly bad focusing on a character that no one cared about and his search to find the woman he saw in his flash. Though to be fair I'm not sure there are any characters that viewers care much about. The ratings hit a series low in both the coveted 18-49 demo with a 2.4 and in total viewers drawing eight million. I still think FlashForward will finish out its first season, they don't have anything to replace it with, but whether it gets renewed will depend on a ratings turnaround. With a show like this doing so would be unprecedented.