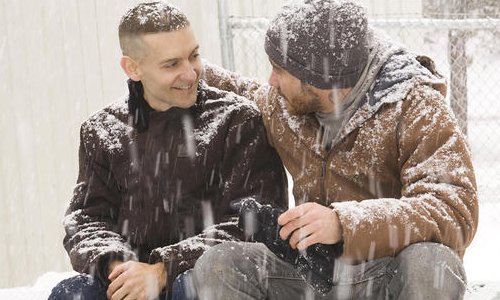 While last weekend marked the unofficial start of the holiday movie season it didn't include any of the pictures I had slated as my most anticipated through the end of the year. As such I have put together a list of the 10 movies I'm most looking forward to. Here are 10-6 with the top five being posted later this week.
10 – Armored (12/4)
Starring: Lawrence Fishburn, Matt Dillon
Premise: A crew of officers at an armored transport security firm risk their lives when they embark on the ultimate heist against their own company. Armed with a seemingly fool-proof plan, the men plan on making off with a fortune with harm to none. But when an unexpected witness interferes, the plan quickly unravels and all bets are off.
Thoughts: Armored isn't going to win any awards but I've always enjoyed heist movies.It sneaks into the list based on entertainment value.
9 – Brothers (12/4)
Starring: Natalie Portman, Tobey Maguire, Jake Gyllenhaal
Premise: When a decorated Marine goes missing overseas, his black-sheep younger brother cares for his wife and children at home—with consequences that will shake the foundation of the entire family.
Thoughts: The trailer hooked me with the contrast of heartfelt drama only to turn into a thriller.
8 – Invictus (12/11)
Starring: Matt Damon, Morgan Freeman
Premise: he true story of how Nelson Mandela joined forces with the captain of South Africa's rugby team, Francois Pienaar, to help unite their country.
Thoughts: Primed to be one of the 10 Best Picture nominees. Inspirational movie that may not have wide spread appeal and will rely on word-of-mouth. Clint Eastwood directs and almost sure to get an Academy Award nomination as well.
7 – Fantastic Mr. Fox (11/25)
Starring (voices): George Clooney, Bill Murray, Meryl Streep
Premise: Mr and Mrs Fox live an idyllic home life with their son Ash and visiting young nephew Kristopherson. But after 12 years the bucolic existence proves too much for Mr Fox's wild animal instincts. Soon he slips back into his old ways as a sneaky chicken thief and in doing so, endangers not only his beloved family, but the whole animal community.
Thoughts: Wes Anderson is known for his quirky comedies and transitioning that to a stop-animated feature is intriguing. Early reviews have been outstanding.
6 – 2012 (11/13)
Starring: John Cusack, Amanda Peet
Premise: Never before has a date in history been so significant to so many cultures, so many religions, scientists, and governments. A global cataclysm brings an end to the world and tells of the heroic struggle of the survivors.
Thoughts: A summer event movie arriving in November and expected to have a huge opening weekend. Everyone knows what they're getting with 2012. Great special effects, ridiculous scenarios….basically a thrill ride.